ZOHO Phone Checker extension
The Phone Checker extension verifies the phone number for existence in automatic mode.
The extension works with the standard Zoho Crm modules "Contacts" and "Leads".
Zoho Phone Checker validates new leads and/or new leads which have been created or modified today.
When creating or updating records in these modules, the phone numbers are checked, which are placed in the fields "Phone" and "Mobile". The result of the validation is recorded in the fields "Phone Status" and "Mobile Status".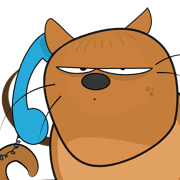 Possible statuses: Real - the number exists, Fake - the number does not exist or is mistaken one. It is also possible to reassign the standard field names in the "Settings -> Fields and Statuses" section.
To start the phone validation again set the fields "Phone Status" and "Mobile Status" in one of the following statuses empty or "None"
"Unknown" is the status of phone validation in case of the check limits expiration. You can check daily up to 10 numbers for free, and up to 1000 emails for paid extension.
Feel free to contact us by skype: crmoz or by the chat on or website: crmoz.com
How can I obtain ZOHO API Token?
Open https://accounts.zoho.com and make sure you are logged in.
Copy and open the link in browser, or press on it https://accounts.zoho.com/apiauthtoken/create?SCOPE=ZohoCRM/crmapi&DISPLAY_NAME=phonecheck


I created Contact(Lead). Why is not phone status changed for a long time?

Status can be updated in 10 minutes upto 2 hours! Also, you may have already spent API calls limit of your Zoho CRM.

Why are some phone numbers not checked?

Phone numbers should be set in standard fields "Phone" or/and "Mobile" or in custom fields, that you specified in "Setting -> Fields and Statuses". If some contacts do not have phone numbers filled, they will be ignored.

Why is not the contact status updated after changing the phone number?

If in the contact/lead status field for phone number is set to "Real" or "Fake", then these numbers will not checking. To check it again after its update, you should set the status field to "-None-" or empty it.